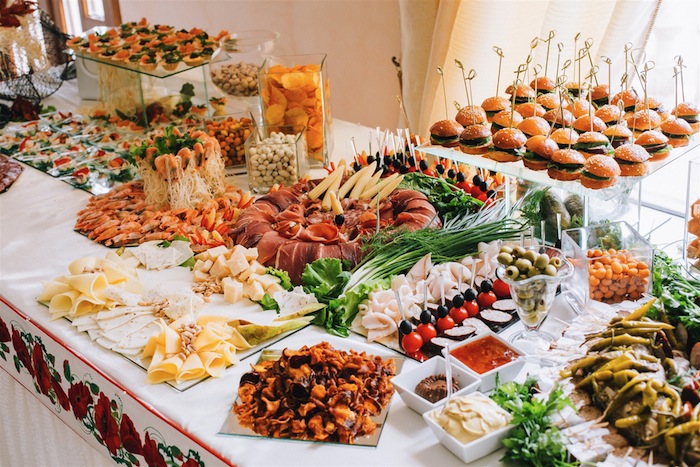 Hosting a small party becomes easier with the help of professional food services that cater to mini buffet. Worry no more about the hassle of choosing, preparing, and presenting your menu because these excellent mini buffet catering services can help you accomplish that.
Make it a pleasant event for you and your guests. Check out these six of the best mini buffet catering in Singapore.
1. Elsie's Kitchen
Elsie's Kitchen is one of Singapore's pioneering caterers, serving a diverse array of local and heritage culinary treasures since 1954, for lovers of authentic Asian cooking. Customers can choose from an evolving menu of traditional and modern classics, created by authentic chefs committed to championing the best of Asia's culinary skills and traditions of Singapore catering.
2. Mei Hao 99
Mei Hao 99 offers a delectable food selections for their mini buffet. They serve generous food portions that can suit your budget and your taste buds. This 'huge' food portions from Mei Hao 99 can definitely make your guests happy and pleased because they can enjoy every food in their plate. Let your guests feel relaxed and at home with the delicious home-style dishes that are nicely presented on your table.
3. Savory Kitchen Catering
Indulge with the sweet and savory food selection from Savory Kitchen. They provide delicious and affordable dishes, which are ideal for a small party. Savory Kitchen accepts order for 15 pax and above. Impress your guests by serving them nicely presented food bursting with flavours to truly enjoy. This gourmet catering service is your partner for a successful small event.
4. Neo Garden Catering
Neo Garden offers a buffet express for their customers, but if you need a mini buffet for your event or if you are in an urgent need of food to serve to your guests, you can call Neo Garden and they can confidently help you provide food in just three hours after your order confirmation. This food catering service provides food in an instant but you can still expect a good presentation, good portions, and a good taste of their food..
5. StamFord
If your budget is your concern, you can try and check StamFord food catering services. Enjoy the convenience of hosting your event like a guest by presenting a decent food selection at reasonable prices.
6. Catering Culture
Buffet is one of the specialties of Catering Culture. They also offer a mini buffet with the same quality of service they are offering. What is good about Catering Culture is that customers can choose from the wide selection of their cuisines. You can select according to your taste because they offer Singaporean cuisine, Japanese cuisine, Thai cuisine, Italian cuisine, and many more.
A hassle-free event is now possible with the help of these catering services. With the services that they offer, you can use your extra time and energy entertaining your guests. Enjoy your mini party!