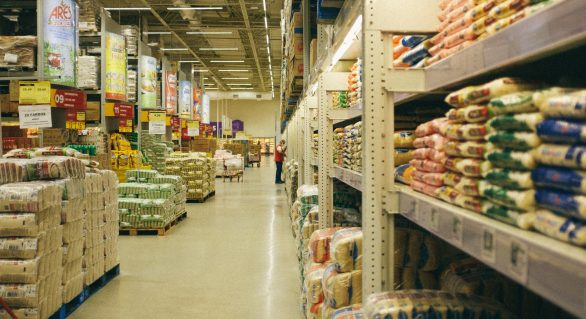 In warehouse operations, utilising every space of your facility is essential if you want business operations to be as productive and efficient as it can be. If you have used up your available space, but still need extra, then you should seriously consider installing a warehouse mezzanine racking system.
The system comes in an elevated platform that is installed between the floor as well as the ceiling. If set up properly, it is going to increase available space by making use of available vertical space.
Worry-free storage space
If you install a warehouse mezzanine racking system, you do not have to redesign your warehouse due to lack of space. All you have to do is have them installed; then sit back, relax, and do not worry about a thing.
To make the most of the said space without compromising safety, you need to ensure that the steps as well as the railings are secure and sturdy. This can be addressed if you hire a professional mezzanine racking system installation company.
Customisable to fit your needs
Warehouses can be busy with personnel like packers preparing finished products for shipping, working alongside forklift operators moving pallets in between shelves. With these in mind, having the right equipment in the mold of a customisable warehouse mezzanine racking system can play a key role in improving discipline, productivity, and organisation.
For instance, you can design the footprint of your warehouse mezzanine system so that it can complement your company's growth. You simply need to utilise expansion materials to increase your space in an instant. Afterwards, you can save a substantial amount since you do not have to transfer to another facility to increase available space.
Better, more organised inventory
By installing a warehouse mezzanine racking system, you can boost your inventory process and do the necessary procedures with utmost ease. That's because with the said system, your personnel can assess the quantity as well as quality of your products conveniently and without compromising accuracy.
In addition to all these, everything is going to be organised and because of this, it is easier for you to manage things and focus on more important matters.
Flexible
A warehouse mezzanine racking system can be installed as a temporary or permanent fixture, which means that it can add a sense of flexibility that you cannot obtain from other warehouse equipment or accessory.
You can assemble, disassemble, and transport at minimum hassle. On top of these, it can complement the fixtures that your warehouse already has.
Summing up
If you own or manage a warehouse, then it is safe to say that you cannot go wrong with a warehouse mezzanine racking system. It is a great equipment that can help you add more space, boost organisation; all without breaking the bank.
Simply put, it is a worthwhile investment that can complement your warehouse's short-term and long-term goals.