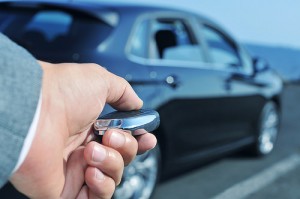 When looking to hire a car, it's always a good idea to be aware of everything that is provided as part of the rental agreement. If you have used a hire firm previously, you should not assume that every company has the same terms of agreement which is why you should always do your homework before signing on the dotted line.  Singapore car rental hiring tips outlined in this article will help you to have as smooth a transaction as possible.
Read the terms and conditions thoroughly:
Most hire firms have a website outlining their terms and conditions, those that don't will have them outlined in the agreement which you should read thoroughly before signing.
Ensure the car is what you want:
To gain business companies often advertise their most popular vehicles at a specific rate.  In the past people have been disappointed to find that the car they are hiring is not the one they thought they were getting. Outlined in the terms and conditions might be a clause where the company can offer you whatever vehicle they wish so long as it is the same size as you have asked for.  Double check you will be getting your choice of vehicle.
Check how much fuel is in the vehicle on pick up:
Whether the vehicle is picked up or dropped off, you should make a note of how much fuel is in there. If you have been given the impression the vehicle will have a full tank then do get in touch with the company and ensure they are aware the fuel level is lower than was expected. Find out how much fuel you will need to return the vehicle with to avoid any discrepancies on return.
Find out the excess situation:
Check to see how much excess you would be required to pay in the event of an accident. Most companies will offer you the option to reduce your excess or eradicate it completely, but you could still find that you are liable for some car parts. Don't drive away until you know the situation to avoid any surprises.
Insurance level:
Know what the insurance covers you for, some may not cover for off road driving so ensure you have the level you need before driving the hire vehicle away.
Check the car size meets your needs:
If you book a hire vehicle that is not big enough to meet your needs you may not be able to change your mind on the day of pick up. To avoid disappointment check how much luggage space is available and that the seating meets the needs of your passengers.
Check for damage:
Although the company will have done their own checks, you should always do your own. The last customer may have caused damage that has not been noted so if you notice any problems, no matter how small you should make the company aware of them before driving away. If you don't make them aware of problems they have not noted you could end up footing the bill for damage that was caused before you used the vehicle.
Contact details:
Making sure the company is aware of any changes to phone numbers, addresses and even changes to your name through marriage or deed poll. This will ensure that in any case of emergency you or your next of kin can be contacted. You should also ask whether breakdown cover comes as part of the agreement and if so get the details of whom the cover is with.