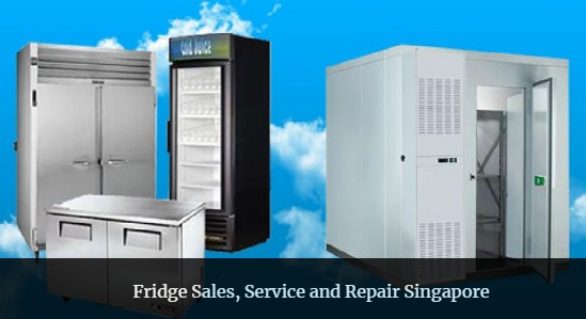 Your fridge is one of the most important appliances in your household, especially if you're in a humid country such as Singapore.
When your fridge breaks down, you'll need it checked immediately. Otherwise, you'll be left with rotten and spoiled groceries. And you don't want to take on the work yourself unless you're a fridge repair specialist by any chance.
The question is, how will you find a recommended fridge repair company in Singapore? And how will you know whether the team is honest and reliable? Consider this checklist before hiring anyone for the job.
Don't rush. This may sound counter-intuitive as fridge issues are more often than not urgent. However, even if you enjoyed talking to the first team you contacted, don't hire them right away. If anything, you can always get in touch with them again. Contact at least three fridge service providers in your area. Request quotes and have a feel what it's like communicating with them. If you feel they know what they're talking about and are interested in helping you, that's a good start.
Gather referrals. Ask your friends, family, and even neighbors which fridge repair companies they go to. Nothing beats word of mouth when it comes to evaluating workmanship. Customers are always eager to share both their positive and negative experiences with a service provider. You'll benefit from this information as chances are you won't find it online or from the company's website.
Look into their professional experience. Experienced fridge repair technicians will know how to address issues across brands. Regardless of the brand and the model of your fridge, they will be able to identify the cause of the problem and recommend the best approach to address it. They will only recommend services that you need and will also educate you on how you can extend the lifespan of your refrigerator.
See if they have spare parts available. Ask the fridge repair company if they also carry spare parts for different types of fridge brands. Not everyone can afford to buy a new fridge when their old one malfunctions. If the problem can still be fixed and will only warrant parts replacement, it helps if your technician can also provide you with genuine parts. In case your budget won't allow for genuine parts, your technician can also guide you on other alternatives that you can look into.
Check their availability. See if the fridge repair company provides services any day of the week and whether they can also respond to emergency requests. Some service providers offer express service and get fridge repairs done within the day.  If you find it difficult to book an appointment with a team, move forward to your next options.
Entrusting your fridge to the right repair company will translate to time and money savings. You'll know how to care better for your fridge and avoid the same issues from recurring.
Remember that promotional offers don't matter as much as quality workmanship. Confident technicians don't need gimmicks to get people to hire them. They know they're giving their clients the most out of every dollar they spend.