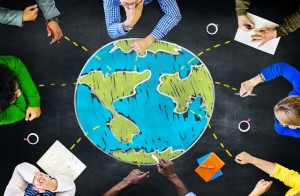 As a parent, you have always wanted the best for your children, especially when it relates to their education. You want to send them to the best school to make sure that they will learn and enjoy. Perhaps, an international school has crossed your mind but you don't have enough idea about it. To give you a background on how things work in an international primary school, here are five important pointers you should know about its curriculum.
1. What is an International Primary Curriculum?
IPC or International Primary Curriculum is a programme designed for kids aged 3-12. It is a creative, thematic, future-oriented, and comprehensive curriculum for children in primary international school. It has a coherent process of learning for kids with specific objectives and goals for each subject covered in the programme. IPC helps both students and teachers to have a more exciting and fun way of learning in school.
2. IPC takes a global approach.
Keep in mind that not all primary international schools have the same programme. An international school helps kids to associate their education in the country where they are living. IPC aims children to learn in the context of the people in their surroundings.
3. There are different types of International Primary Curriculum.
International schools offer different IPC worldwide. They have, American Schools, British Schools, Canadian Schools, and other international schools available. Each one of them follows a different approach in their curriculum, or sometimes a combination of particular education systems.
4. IPC nurtures skills and personalities.
It is not only your kid's education, but also about nurturing their eagerness to learn and discover things. It is likewise about enhancing their key skills and developing their qualities as individuals. It is more than good grades in school, but learning social interaction and responsibility. This programme aims to build your child's character while learning in an exciting but very thematic way.
5. IPC focuses on different learning goals.
IPC gives importance to the development of your child. It gives learning challenges and activities based on the ability of the student. They have three main goals that are on top of their priorities, namely personal, subject, and international goals. Personal goal focuses on the character and ability of children to work towards achieving their goals in school. Subject goal, on the other hand, is about studying and understanding each subject covered in the curriculum. And last is the international goal, which is to learn and understand different cultures.
International primary schools offer an exciting yet challenging education system. Their programme provides a clear, creative, and structured approach to learning. It is an opportunity for your kids to learn and have fun in this type of school. But remember to do some research about the school before sending your kid; a thorough research will eventually pay off.